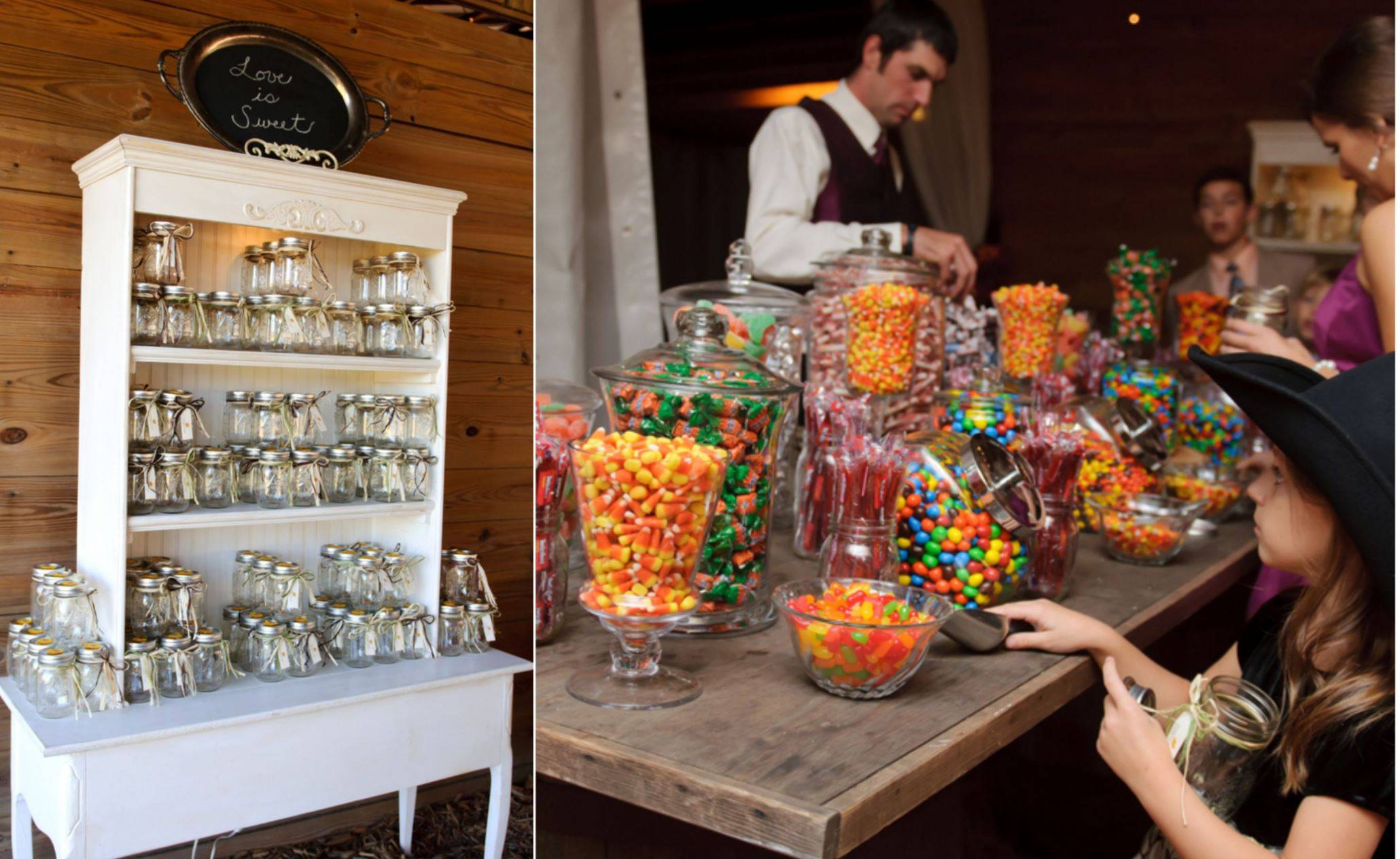 What will your guests be taking home? Homemade cookies, chocolate truffles, mixed candies, or a little of everything?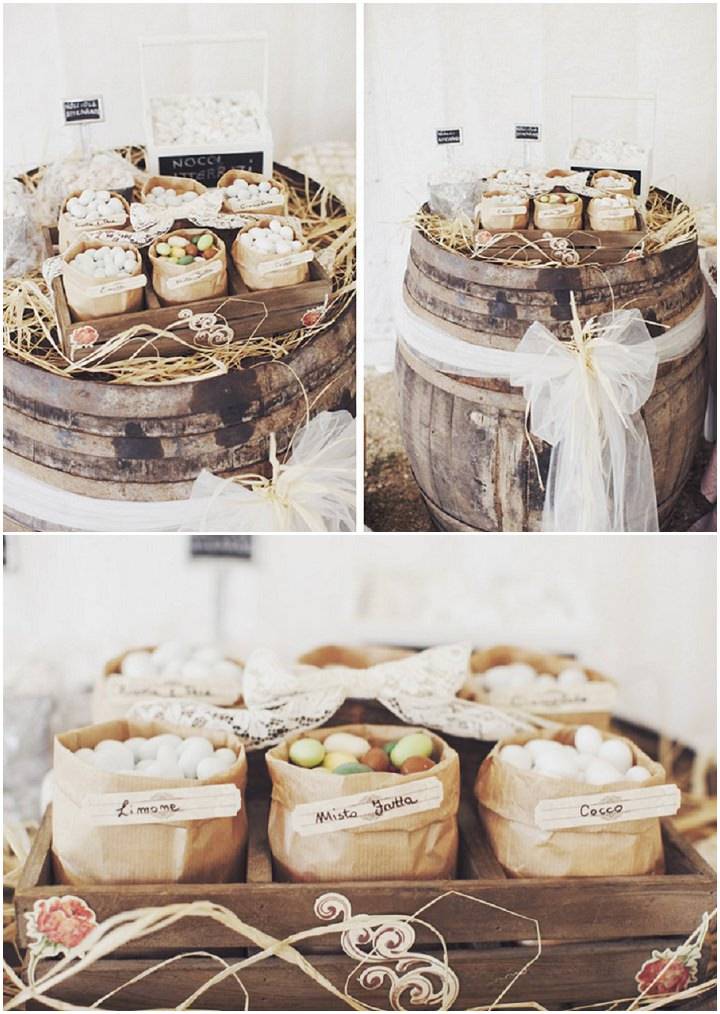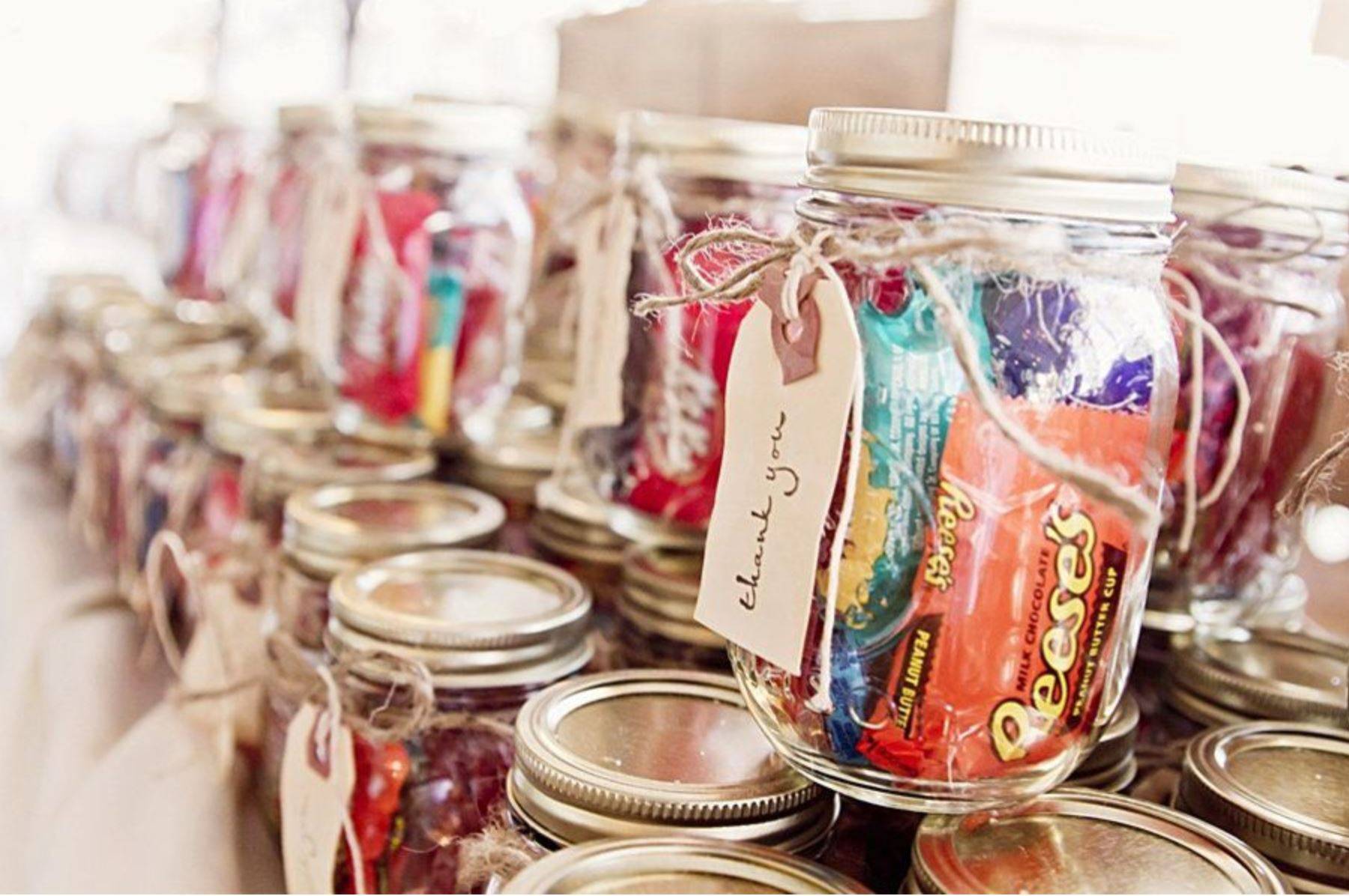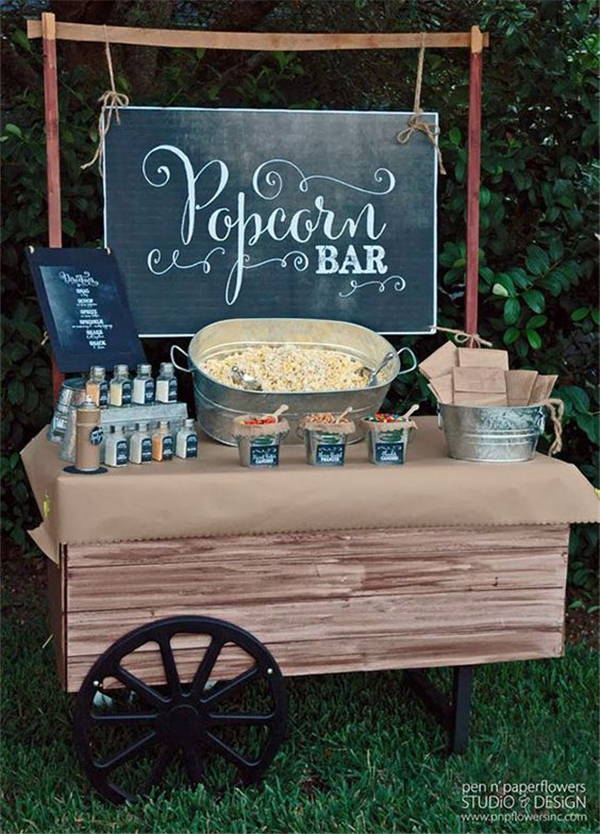 Think outside of sweet treats as well -- maybe a popcorn bar that lets guests create their own flavor combination?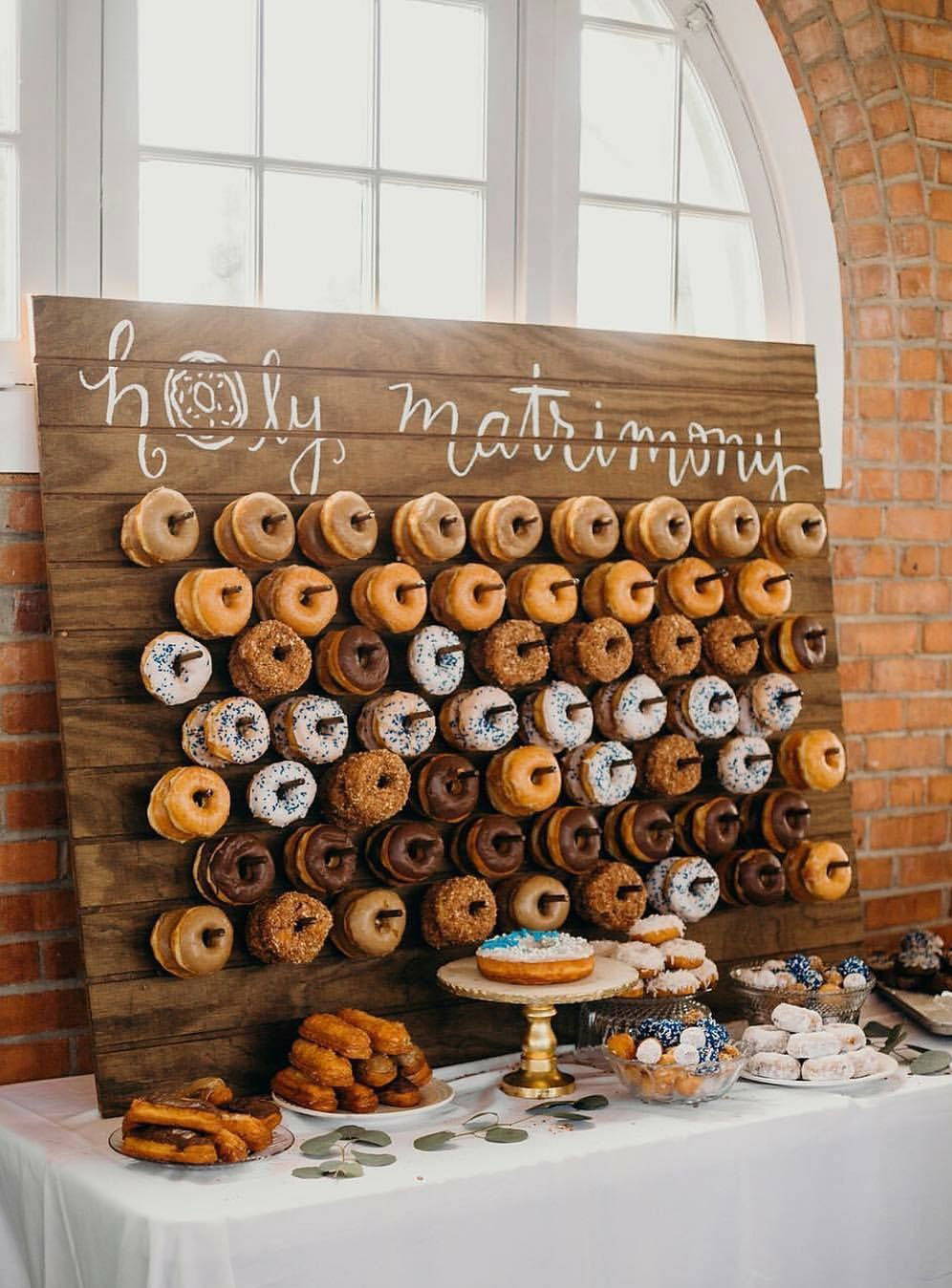 Or maybe set up a donut wall? Seriously, who wouldn't be impressed by the display of donuts - let your guests choose which ones to taste.
Step 2: Choose a Wedding Favor Countainer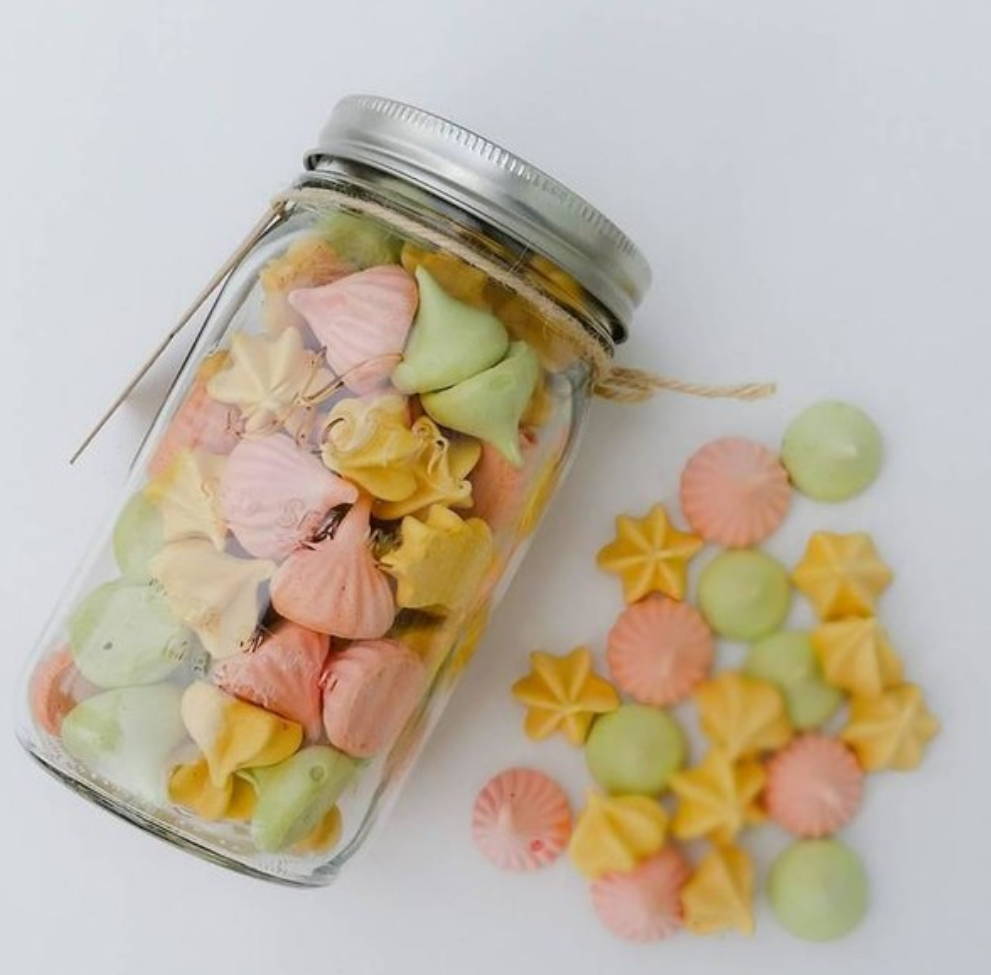 Mason jars are a favorite container for wedding candy buffet favors. They're sturdy and so versatile. They can accommodate everything from cookies, candies, chocolates to popcorn.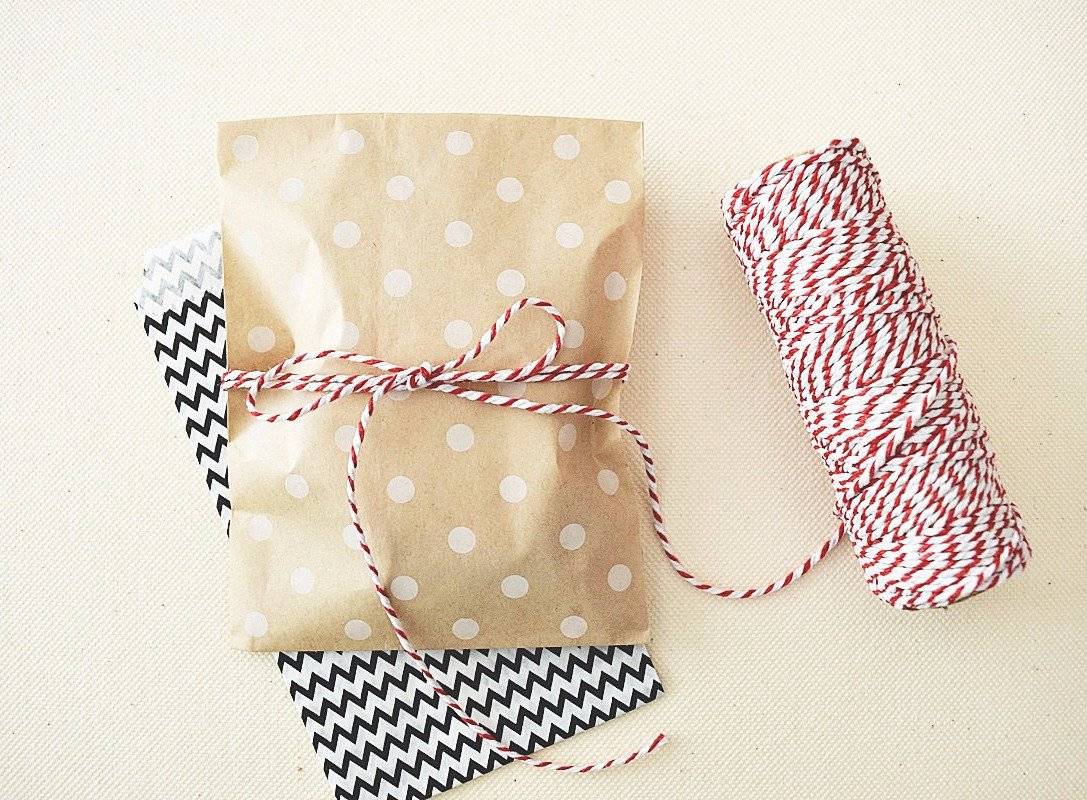 A kraft brown or colorful favor bag might be the perfect container for your wedding buffet favors. They come in many sizes, colors & patterns and you can easily add a sticker or print your wedding crest to make them extra special.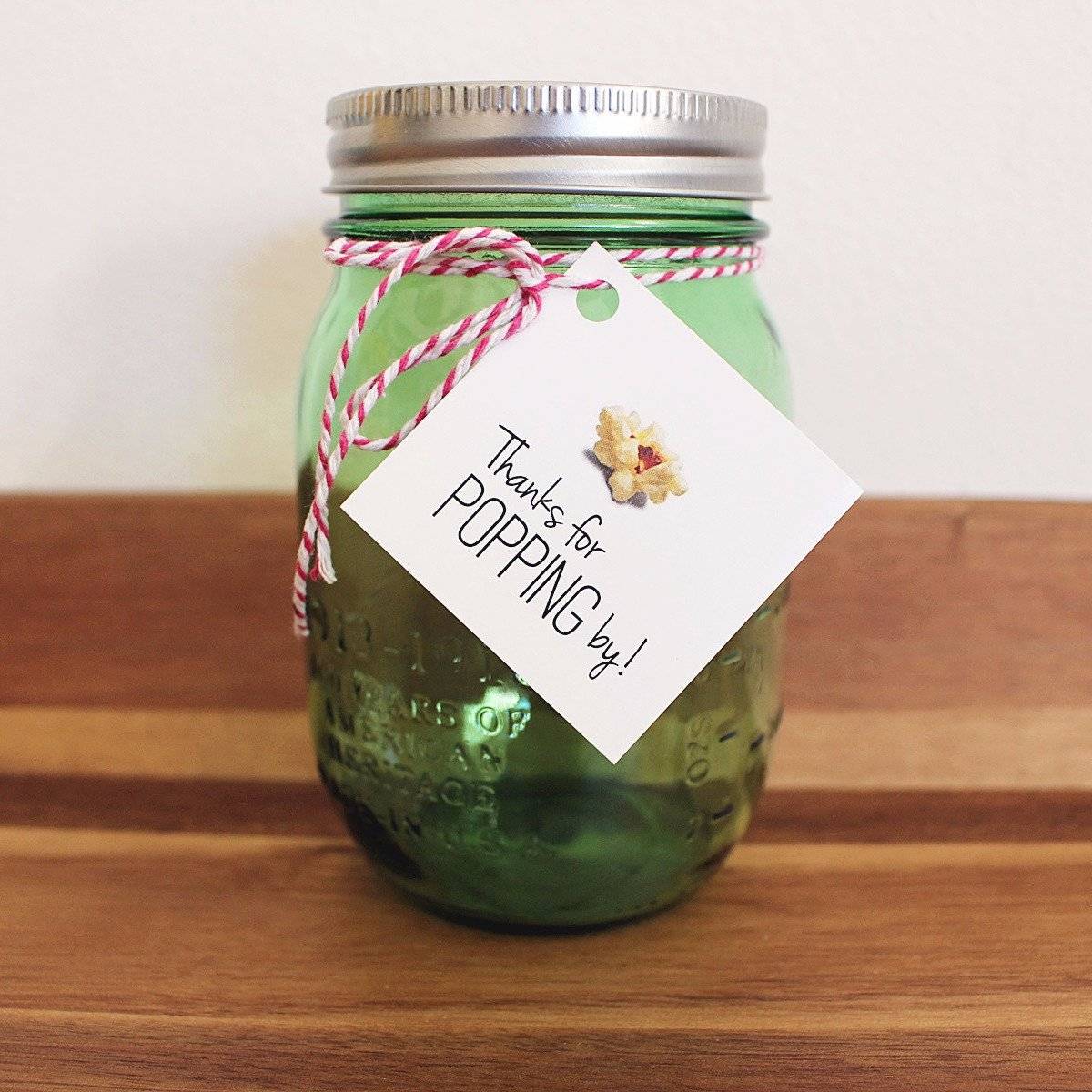 There are many ways to personalize your wedding favors. Add a label, a custom favor tag, or a chalkboard label so your guests can write their names.
Add some signage to let your guests know what to do. Need some ideas? Take a look at the wedding favor signs in our shop.
Shop Related Products
Pin It