Your out of town wedding guests have traveled far to attend your wedding celebration. Show them your appreciation by surprising them with a welcome gift upon their arrival. Luckily, these gifts don't have to blow up your wedding budget. Follow these 3 simple steps to create the perfect welcome gift for your wedding guests!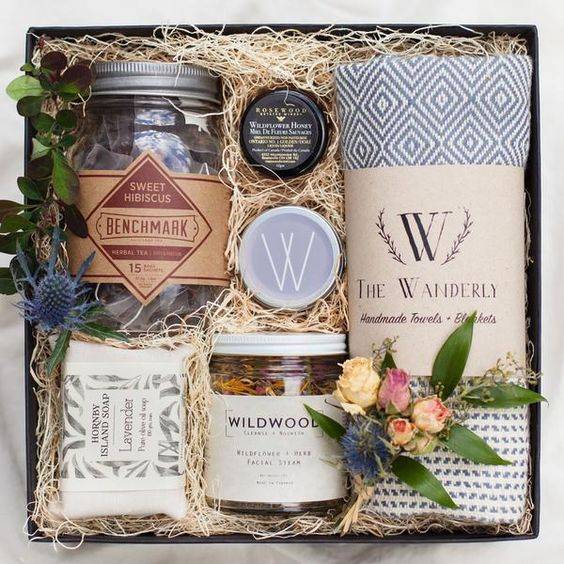 Does your wedding have a specific theme? The easiest way to create a thoughtful and cohesive wedding welcome gift is to match your wedding theme. Having a rustic farmhouse wedding? Or an intimate beachside gathering? Think about what kind of items your guests might need to feel comfortable in those settings. A collection of locally made goods & treats is always a good idea.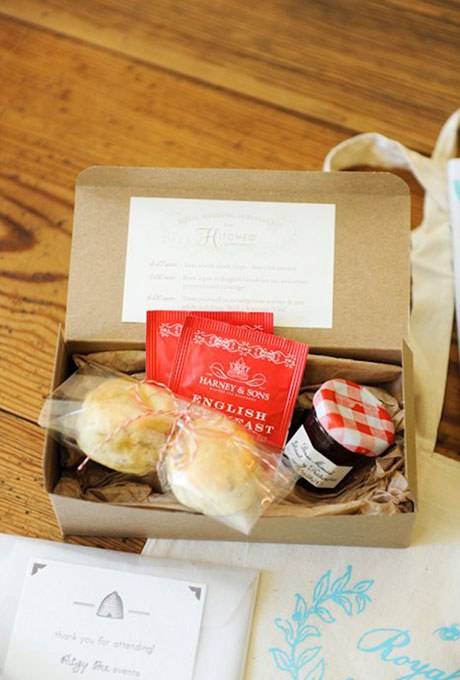 Instead of location based themes, perhaps you would like to nourish your guests. A breakfast in bed welcome gift would be lovely for your guests to enjoy following a night of dancing and drinking.
Following a long ride or flight, maybe your guests would most appreciate something to feel pampered. Shower them with love by giving them a pampering kit, including face mask, shower gel, sugar scrub and a toiletries kit in case they forget to bring theirs.
Step 2: Choose a Container
Image via once upon supplies
A wedding tote is a favorite among brides & grooms. It's eco-friendly, reusable and so versatile with any theme you choose. Personalize yours with a wedding crest, your names and wedding date.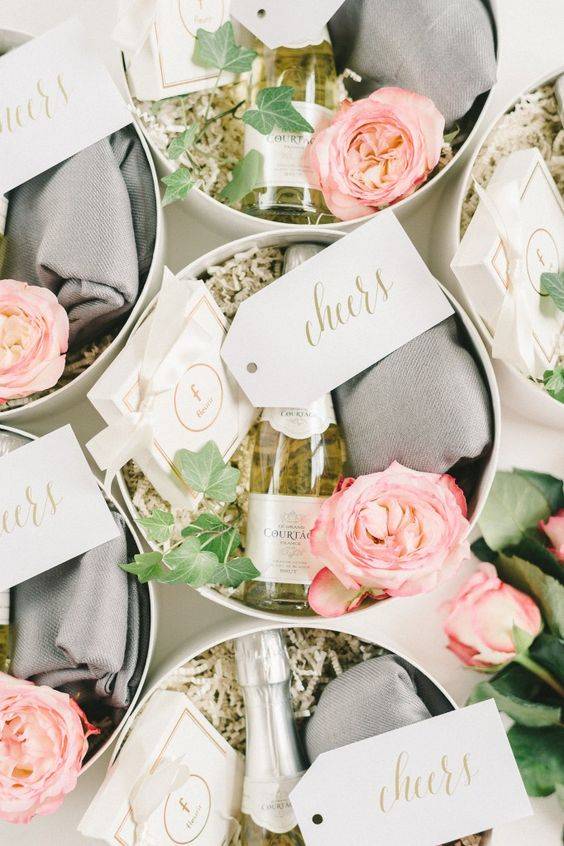 A box might be the perfect container for your breakfast in bed welcome gift. Make it extra special with custom tags, a welcome note and tie it all together with some pretty ribbons.
Step 3: Fill it up with goodies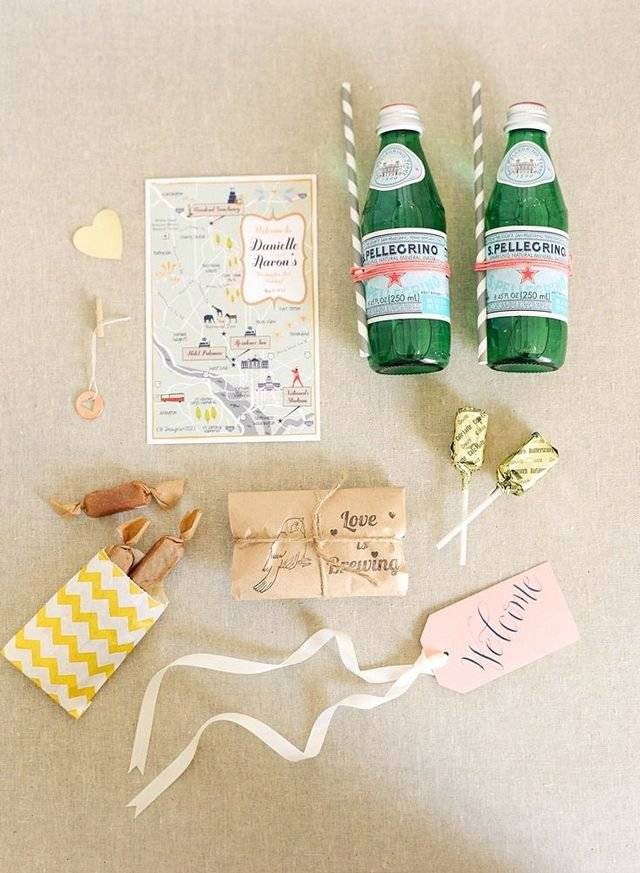 For a location based welcome gift, fill your container with some local snacks / sweets, some bottled water and beverage, a map and a card listing your favorite local spots.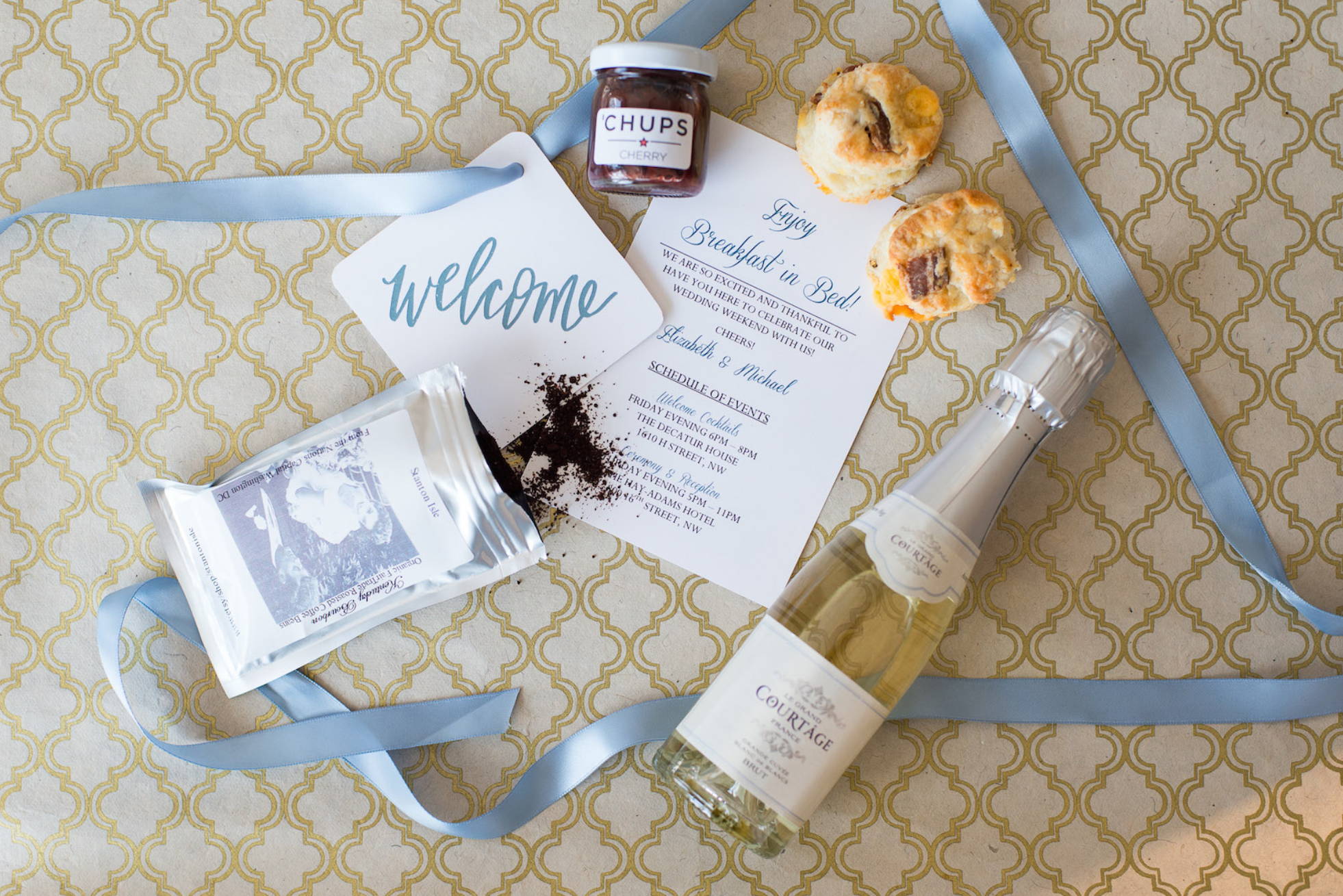 For breakfast in bed welcome gift, fill your container with some scones / biscuits / pastries, single servie coffee & tea, and jam.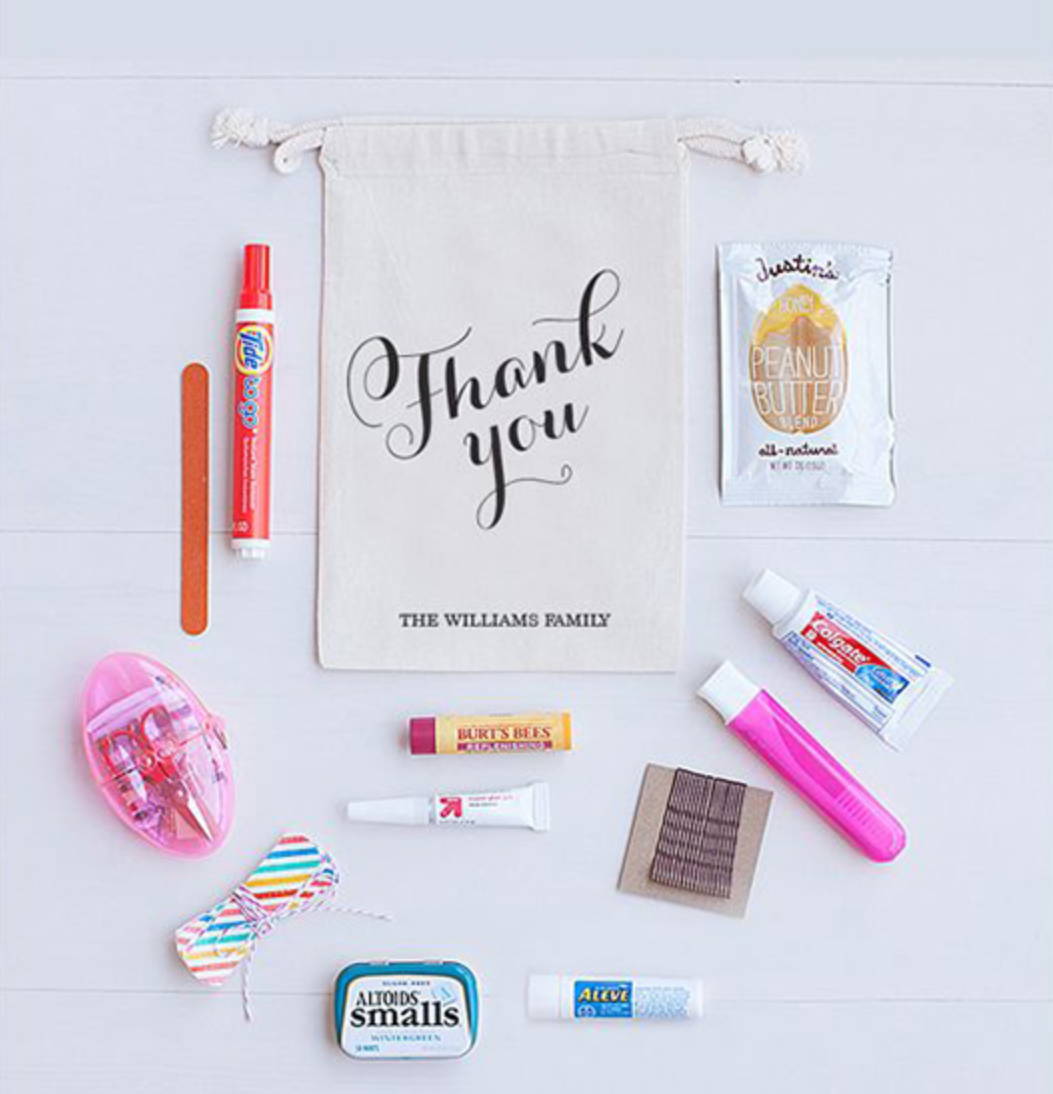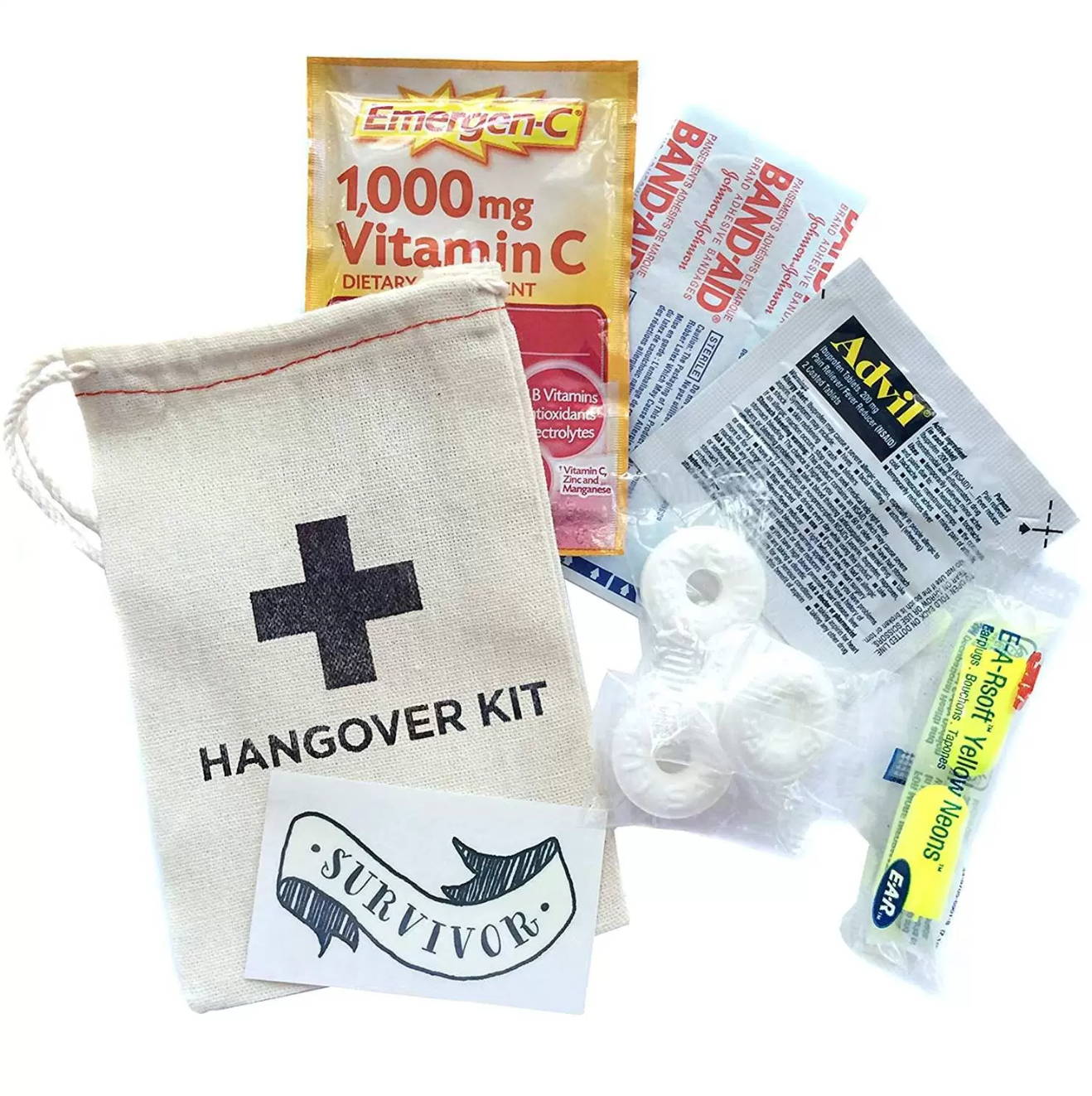 You could also include a hangover / survival kit in your welcome bag, filled with useful items to help your guests survive the night (and the morning after!).
Bonus Step: a welcome note, map and schedule of activities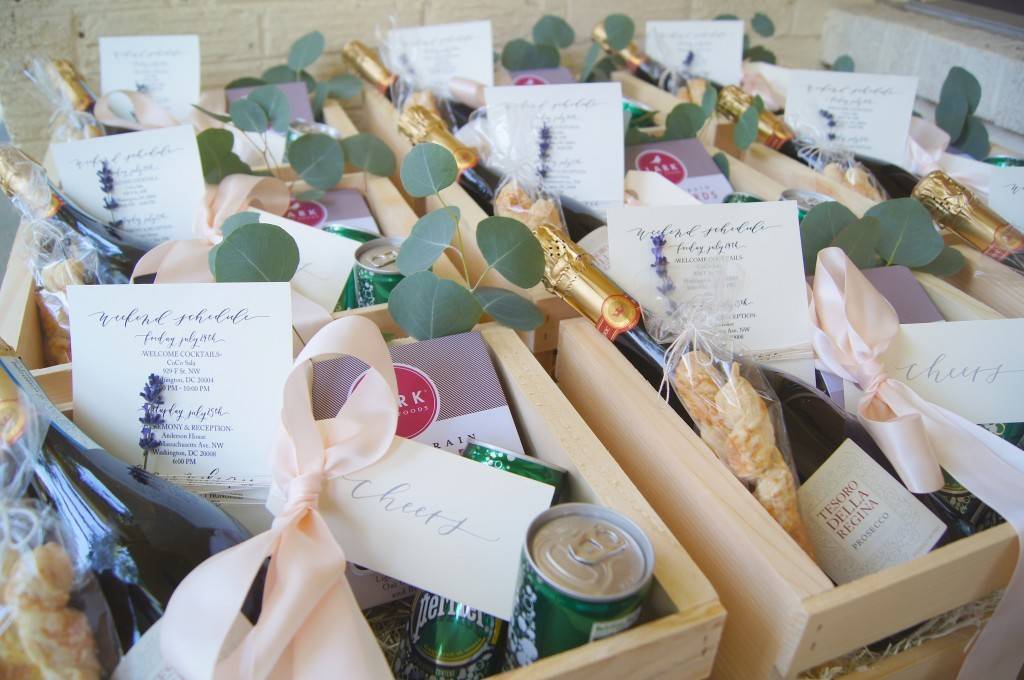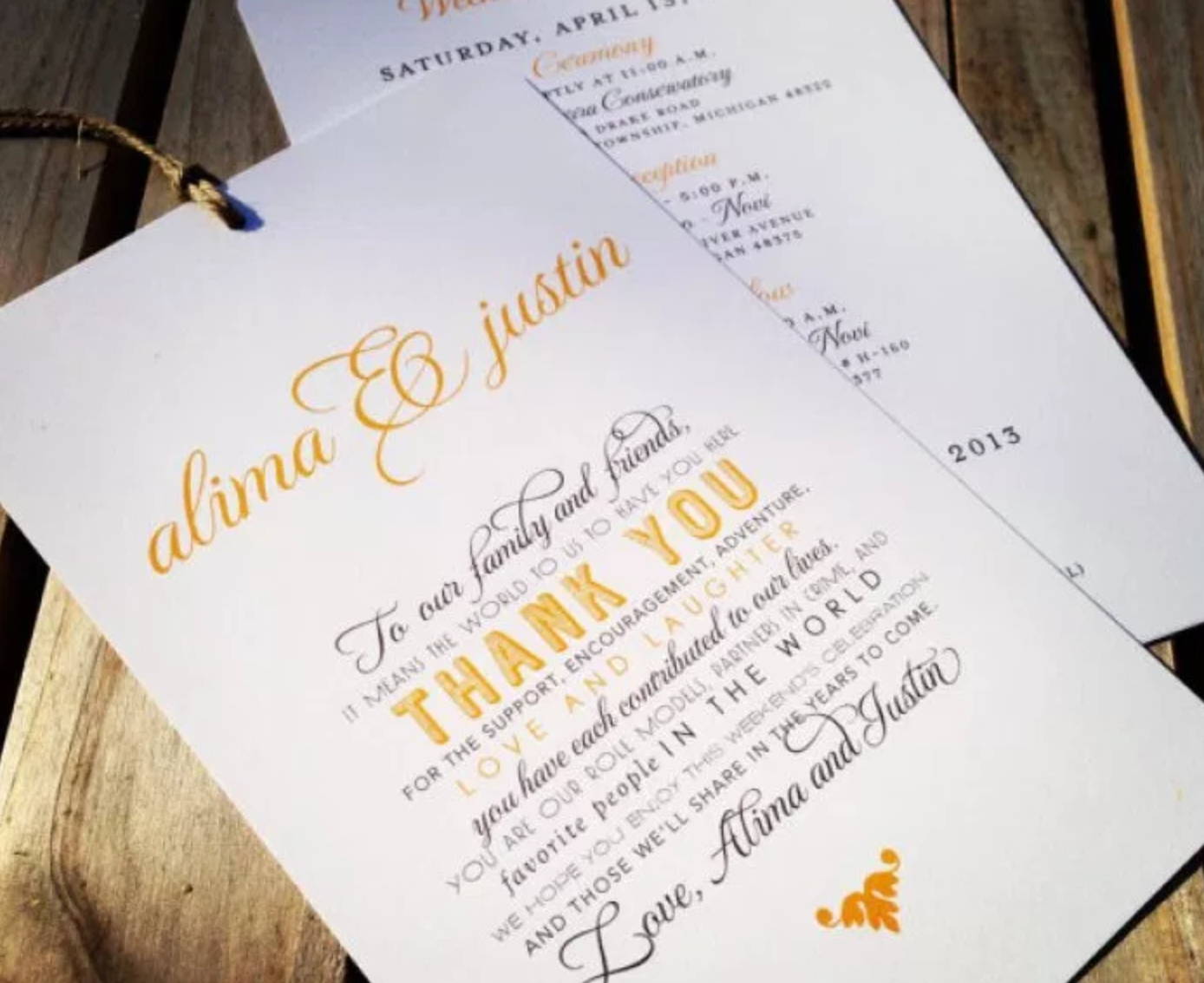 To make your welcome gifts even more special, add a welcome note, a hand drawn map with your favorite local spots and a schedule of activities for your wedding weekend.
Related Products
Pin It